Washing and detailing your vehicle is important – not only for aesthetic purposes, but also to keep it free from corrosion, oxidation, and ultimately, serious damage. Therefore, it is important to find a local auto detailing service that not only you can trust but offers superior car care services fit for you and the standard of your vehicle. It is quite easy to find Auto Detailing services in Beverly Hills – after all, the area is known for famous car haunts like Rodeo Drive and Sunset Boulevard, where the elite enjoy making joy rides in their Lambos, Bentleys, and Ferraris; just to name a few. 
So how do you go about making sure you find the best service possible for your pride and joy? Here are a few tips for you.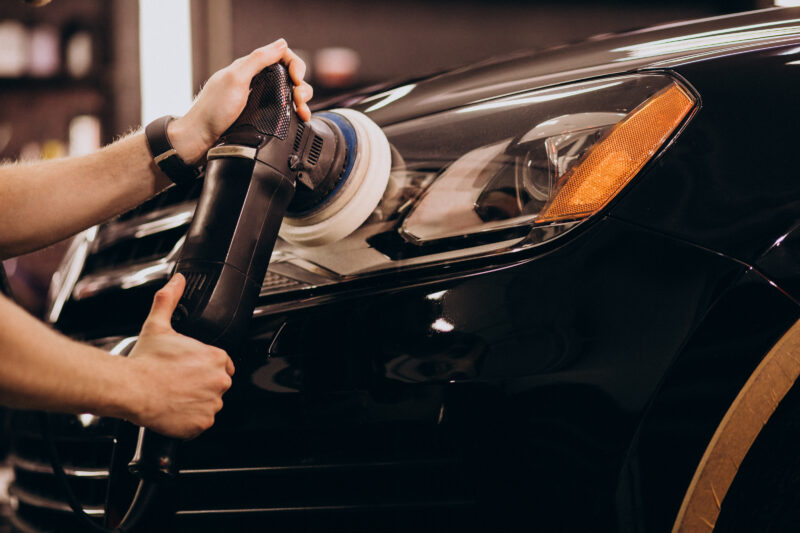 What You Should Look For in an Auto Detailer
Firstly, run a quick Google search in the area around where you are located. Proximity to a detailer is imperative, as the closer you are to your detailer, the less you and your car have to go through in terms of travel time. Also, proximity matters even if they are mobile detailers who have to travel to you, as the closer they are, the quicker they can reach you in cases of emergencies.
Secondly, check for reviews. Be it Google, Yelp, or even their social media presence like Instagram or Facebook, you want a detailer whose clients want to sing their praises from the rooftops. Especially if you are looking for detailing work in Beverly Hills, an area known for flashy and head-turning cars – the louder the noise, the more legit the service will be. On the same token, do look out for detailing services with many negative reviews or even no reviews at all.
Make sure you ask for references or read comments from current customers so you can depend on the car detailing service and their work. Unless the service is a brand new start-up, a lot of research must be done before you entrust your car to someone else. If the place is a new start up though, you might want to take a chance on them based on cost.
Price is Everything
This brings us to our next point – the price of the service. If you can, visit the shop ahead of time and talk to someone there. Or at the very least, call up the shop, give them all the details of your car and the services you need, and ask for a quote before committing.
A very common mistake that many make when searching for a detailer is choosing a detailing service based on low price. This can be predatory because once the car cleaner starts the job, they can  pressure you into a much more expensive package. This is also why getting a detailed breakdown of the quote based on services provided is very important. 
However, a low price means the auto detailer probably has cheap chemicals and equipment – perhaps even rented – which cannot match the cleaning performance of the superior chemicals and equipment designed to actually perform the service you need in the best way possible.
Also, if you have a high-end car, the equipment and chemicals used must be compatible with the sensitive material of the car itself. Therefore, the price should match the standard of your car. 
Another factor that affects cost is knowing who will be handling your car. Are they employees of the detailer, or external contractors? Some car cleaning companies use subcontractors to do the work, instead of their own employees. They do so in order to save money. You should be cautious of this, as their insurance policy may not cover subcontractors.
Companies may not guarantee the work done by a subcontractor. Ideally, you want to work with a company that has their own employees doing the work, and who have been trained for several years in the vocation. 
Time & Certifications: Why are they important?
Another important factor you can gauge while discussing pricing and services would be the time it takes for these services to be complete. Remember that oftentimes, a job well done is never done quickly. You must be prepared to invest some time – even leaving your car with the detailers overnight – to ensure your car gets all the treatment and services it needs. 
Make sure you have about five days or a week of buffer time for the detailer to work with, and remember to check if they charge extra for any holding or storage fees if you need to keep your car with them longer – perhaps even after the servicing is done. Look for detailing places that offer pick up and drop off service, especially if you are a busy person who does not have the time to do this yourself. 
Slightly related but on a different point, asking about certifications is never a bad idea. Sometimes, high-end car brands like Ferrari or Maserati will certify certain garages and detailing shops. This is because, due to the sensitive construction of these cars in the first place, some places might be better equipped to care for them than others. 
That is not to say that the detailer cannot service your Lambo if they have not been Lambo-certified, though. It is just another added advantage. If the detailer is not certified, accredited, or approved from the brand directly, they might need a longer time for more intensive work – for example complete tire changes or anything that requires a replacement of parts. While it is helpful to look for accreditation, it is many times not necessary, and you can prioritize the other factors mentioned above. 
How do you look for the best Auto Detailing in Beverly Hills? Review
For car owners in and around Beverly Hills, a great Auto Detailing Service is crucial in ensuring you maintain your pride and joy at its peak glory. Traffic in Los Angeles is always going to be bad, and many Californians spend more time in their cars than most other Americans.
Invest in yourself by investing in your car, making sure the interiors are just as well taken care of as the exteriors. Do your research and once you find the best detailer in town,  you can rest easy knowing that your vehicle will always be in good hands.